Grepolis Team

Welcome to the final day of our Advent Calendar. Today we have a lottery with a difference.
​
Pick 2 numbers from the left side and add them together then multiply by one number from the right. For example:
3 + 5 = 8
x 12 = 96 - Post 96
This is not a correct answer - post your answers in the thread. We have the answer and the closest will win.
1st 800
2nd 400
3rd 300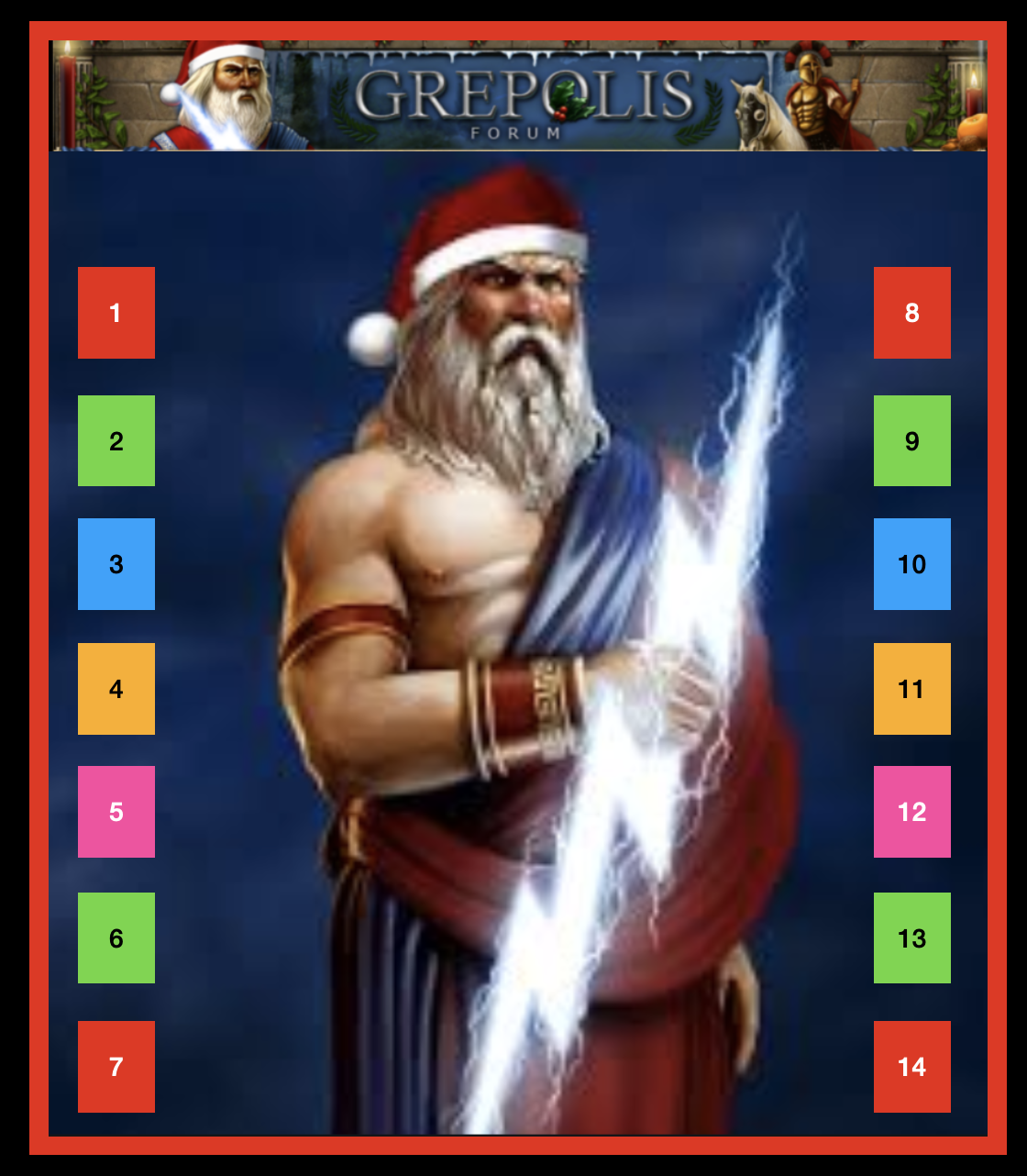 Last edited: