Rho
Meets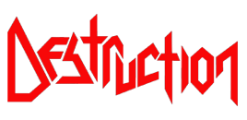 O45
​
Introducing the 2.0 Alliances League
2.0 alliance league:
FAQ
What is the 2.0 Alliances League?
Mind Destruction Will Run 3 alliances, in the next 3 worlds (one in each world). The specialty of this league, is the limited recruitment, and intense input from the players. We will be demanding a lot from every single player, and it is quite amazing to be a member of this league.
Is the 2.0 Alliances league, something like a MRA combination?
No its, a high demanding program, created by me, and only for my alliance. It is enacted to boost players morale, and to distinguish themselves from others
Is the First 2.0 Grepolis World. In all Retrospect, I believe that to adequately Feel in with the Ideals of the 2.0 Alliance League. I will be launching alliance here
2.0 Alliances League:
Players in it...
1. Mind Destruction
2. durmanush123
3. BigYellowBananer
4. HeroChariot
5. brendan cahill
6. ArmouredHoplite
7. alphabeta13
8. Phish
9. niceonice
10.
11.
12.
13.
14.
15.
16.
17.
18.
19.
20.
Working on a alliance Signature Right now..
Post to link here when done:
http://votedivyeshtoday.webs.com/RHODestruction.png
Also A new Group will be started soon
Last edited by a moderator: