Hello fellow Grepolis fans!
I am one of the developers of
grepodata.com
. Our website offers some game statistics but the main purpose of the project is to easily collect intelligence about enemy towns. Most of us have been in a situation where we manually keep track of enemy fireship cities and mythical unit cities. Our allies post some reports on the forum and there is always one or two persons that have to add the intel from this report to a BB code table.
No longer!
The GrepoData city indexer tool allows anyone to collect and share enemy intelligence via a GrepoData team.
You can create a private team and invite your allies to join your team so they can contribute intelligence to that specific team with only a single click of a button. You can then browse the collected intel on grepodata.com or in-game with the userscript installed.
As of May 2021, the script has official approval.
More info is available here:
https://grepodata.com/indexer
Thank you!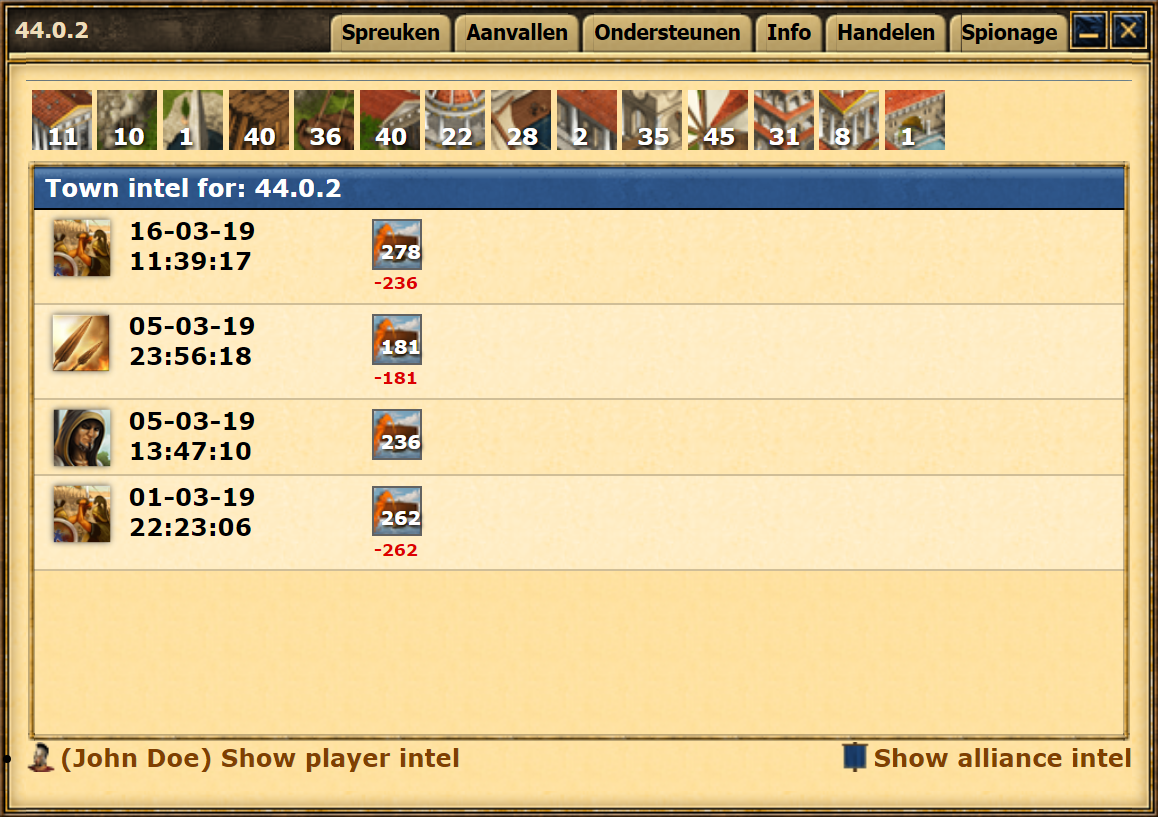 Last edited by a moderator: