By ThinkingOutLoud
Foreword
I initially had more ideas for this newspaper but I will do a trial tests with the basics first. There will be no in-depth analysis of the top 12 alliances for this first issue, the reason being is that alliances are changing too quickly. I will wait until a much more defined top 12 alliances have been cemented in Pagasae.

Table Of Contents
​
Top 12 Alliances
The gates of Pagasae opened for battle on February 16, 2017. Alliances came and went.
Those who remain are the top guns in the server. That being said, Pagasae is still a young server and there are many alliances that will climb to greatness and many will crumble to dust.

Pagasae's ever changing Top 12 Alliances.
​
Make Grepo Great Again​

The New Co-Op Day​

The Shady Bunch​

Synergy​

Insomnia​

Making Grepo Great Again​

Black Star​

Team Synergy​

Psychedelic Mushrooms​

True Fear​

Da Co-Op​

Black List​

Pagasae has been a crazy server with the amount of change that has occurred between the top alliances in the server. It'll take several weeks more before a cemented top 12 alliance with stable internals happen. We all have just to wait patiently but never take your eyes off these top alliances.
Tavern Rumors - You decide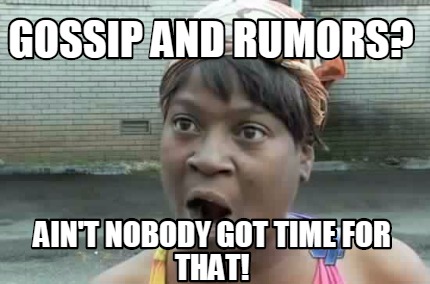 Excuse me lady, but we do have time for that. Question is, are they true or complete bollocks?
Just before we get to the juicy rumors. I would like to thank everyone that messaged me in game. I very much appreciate the contribution. Cheers!
Alliance Rumors
​
Synergy likes to kick their players that are too small because they can't be 'active' enough
MRA Synergy were boasting about winning in the war against Slyce when the score is 14-10, in their favour, when they have 3 times as many members.
Make Grepo Great Again are pact with Black Star waiting for Insomnia to fall so they can turn on "The Shady Bunch"
Make Grepo Great Again has over 20 members from Insomnia and Wake Up Call on their waiting lists to join
Synergy afraid of Noobs?
Noobs. are only capable of taking cities from inactive and unexperienced players.
Player Rumors​



10 of the top 50 fighters are the same person!

Rumor has it that a player thinks "Thizzle isn't as good as he think he is"

A player from Make Grepo Great Again should be banned for using bots?
Maps
Reminder: Some of the alliance sisters have not been included in this map. The sister alliance that has made it into the top 12 has been combined with their main alliance.
Legends
Make Grepo Great Again Family
The Shady Bunch
The New Coop-Day Family
Synergy Family
Black Star
Black List
Psychedelic Mushrooms
True Love
How about Insomnia/Wake Up Call? I guess you can't see em.

This map might be a bit confusing to read but I have limited resources when it comes to Grepolis Maps. So this will have to do for the mean time.
Q&A Session
Michael Scott anyone? I can't be the only here who loves The Office.

The players that have been selected for this first issue are SpikeMike420, Princess Kuini, Khan Pathan and Thizzle. Additionally, the answers to these questions are uncut.

Princess Kuini from The Shady Bunch

1).Which previous worlds have you played in? How far did you get?

Not enough to be a expert, (but still got my crown the way your meant too)

2). What are your thoughts on gold players?

Who cares, you got it you got it.. Just part of the game now...

3). What do you make of the new Grepolympia event compared to other events?

Love the bonuses, but costy as always.

4). Which alliances do you think will make it far in this server?

Hopefully us.
Most are "Shady" enough to present surprises along the track.. Time will Tell.

5). In your o
pinion, what makes a good leader?

Experience and great "politician speaking skills".. LMAO.


SpikeMike420 from MGGA(Make Grepo Great Again)

1).Which previous worlds have you played in? How far did you get?

I've played several worlds. My first world was a speed 1 like 5 years ago. I was there forever it seemed like, and so many people quitting, we eventually took home the crown. I've played a LOT of worlds, some just to gold trade, some to lead, and others to learn from other top leaders. We have made it as far as we wanted usually. I have not led a team to the crown yet.

2). What are your thoughts on gold players?

I am ok with gold players...much more so now that the gold trading has evened the field, before it was definitely 1 sided. I do think a limit on how much you can spend in a day or hour might be a good idea as to keep people from abusing the new gold trading options.

3). How does Grepolympia event compared to other events?

This is not my favorite event, however I do like that gold doesn't play any part and neither does size of player. Everyone has the chance to be a top contender which I think is fun. I do also think this even takes strategy, while the others generally do not.

4). What would are the advantages and disadvantages of being the top alliance in Pagasae?

There's a lot of advantages and disadvantages...things are good while being bad...like recruiting, diplomacy, and just personal vendetta's of others that are suppose to effect how I conduct business. This could get too long, so it's fun being on top, it's hard staying on top.

5). What makes a good leader?

Patience, organization, Trust in the other leaders of the team. Most of all though, it's the team. We wouldn't be where we are without them, and when you find a group of grepo loving individuals who love to attack, enjoy being attacked and have no problem communicating it...they make my job easy.
​