Get it? HerakLIFE! Hah...
Anyway, I'm not that good at individually making newspapers, so I thought that I would just be the leader of one. I need a few volunteers to help me. PM me or reply below if you want one.
________________________________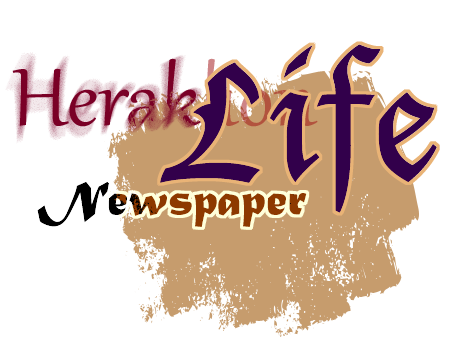 Release: One Per Week/Month
Leader (Runs the newspaper): -Spyder-,
Interviewer (Interviews people, and then sends them to me (usually leaders)): Hagop abroumian,
Games Section (Makes games that have the topic of Heraklion in them(comics, word search, etc.):
Wiki Man (Gets into the details. Writes at least 1 interesting info filled article per issue):
Graphics Aid (makes the logo(s), etc.): -Spyder-,
Critic (Gives honest opinions on leaders, alliances, etc.): Australian Army,
PnP Dude (makes PnPs about the world):
Fiction Writer:

The specific details will be told once you have acquired the position.

Application:
1. What pos. do you want?:
2. Why you would be good at it:
3. Do you promise to do it, fully and actively:
4. Proof:

Once you get accepted, I will send you a PM telling you what to do.
Last edited by a moderator: