Once upon a time in a far.....far........far.........away land there reigned a Noble alliance,minding their business and constructing a great pyramid.
While we waited for our glorious pyramid to be built one of our lazy citizens were under heavy attacks by our sworn enemy "Venominium". Little did we know that this lazy citizen was being sent multiple timed attacks by "Venominium;s" elite garrison,the "stick soldiers division". Our enemy had also sent over 50 waves of well timed supporting units to hold the siege as well,again "Venominium's" best units.Swords,Archers,Hoplites,Chariots,Horsemen,Catapults,Divine Envoys and not forgetting their best naval defenders,
"The 47th Paper Boat Fleet"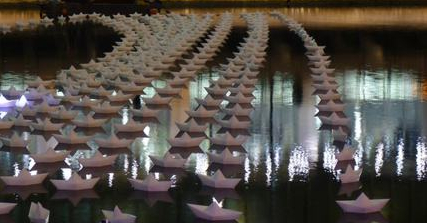 almost 16,000 paper boats were apart of that fleet that day.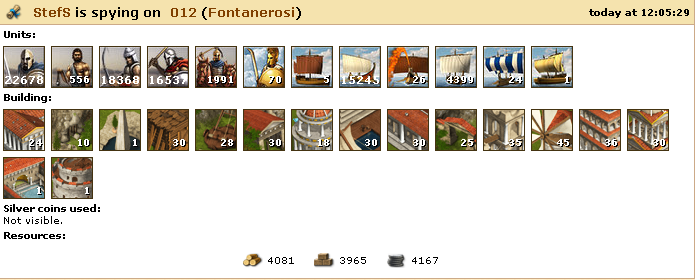 We were alerted right away of the on going activity by a naval ship of our own that made it back in time to give us the bad news. Our leaders took swift action and ordered heavy Light ship attacks on the 16,000 paper boats. We were going in blind,not knowing how many more enemy support was on their way,but our courageous Sailors took off right away
Unknown number of heavy attacks were launched at the paper boat fleet in an attempt to destroy the fleet and regain control over our city that was causing a disruption to our Pyramid construction.
The only way we were aware of what was going on was by our spies that we sent at regular internals to get details on the enemies troop counts,which seemed to be being killed every minute or so.




The enemy had started to panic and was finding for solutions to try and hold their siege.While they were putting their heads together to look for a solution,I was trying to get one of our enemies players to give us the crystal ball that shows all incoming support and attack times.Which did failed.
Assuming that our enemies hearing this decided to get their "British Agent" to scare us into believing that they had more paper boats in the city and had support arriving in from other clans to try and hold this siege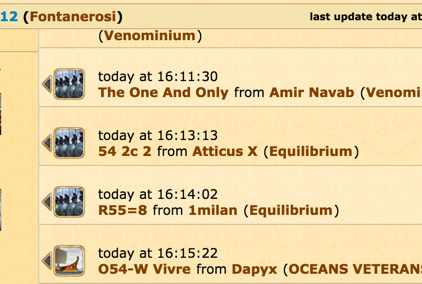 ​
None of these techniques were able to fool our courageous Sailors.







With that our enemies siege was broken and the city was safe once again. And our Glorious Pyramids continue its construction.In response to an enemy quote;

Too bad Edmunds is joining for nothing. 14k Birs says OV won't win this world
By the looks of it your paper boat fleet is at the bottom of the ocean right now,Our Alliance still has a good shot here.Better luck next time.

We will now enjoy the rest of the night getting Intoxicated" and celebrating our great victory.
To the other clans out there,Trying to hold one of our cities under siege will not go too well
Venominium figured it the hard way,we annihilated 6797 Paper boats of our enemies within 50 mins,a total of almost 16000 paper boats within 4 hours.
In other words,


IT'S A FAIRY TALE
Last edited by a moderator: