Marathon Revival Issue #2
::::::::: INFO :::::::::
Current top 10 ABP Standings:
ABP Interpretation (Sink or Swim)
#1
RYW
- Outstanding increase in ABP from the last week. An increase of almost 90,000 points! A majority of these are Attacking BP-
Swim
#2
TSR
- An increase of about 80,000 points. Very significant but the majority of these BPs still come from Defensive BP. Will the tables be turned in the coming weeks? We will have to see, but for now-
Sink
#3
Eclipse
- This alliance is killing everybody on sight! With an increase of about 60,000 ABP, about 70% of their BP remains attacking BP-
Swim
#4
Ultimate Dark Titans
- Their stats remain mostly defensive BP with a respectable increase of about 40,000 ABP. However, how long will they last?-
Sink
#5
DreadFleet
- Up from Position 9 to position 5, with an increase of about 40,000 ABP. Roughly 80% of their ABP is purely attacking BP!-
Swim
#6
The Art of War
- Very similar stats to Dreadfleet, however slightly outperformed in this last week. Regardless remains powerful.-
Swim
#7
Rouge Bullz
- Has slacked off a little this last week. Went down 2 ranks. An increase of 35,000 ABP, however their attacking BP remain high-
Swim
#8
The Black Death Imperium
- Their numbers have dropped considerably and they don't look like an MRA anymore than TSR does. They seem to have been a bit lazy on their growth though and didn't move up neither down the ranks.-
Swim
#9
The Langoliers
- A new power arises. With 44,000 ABP this week. Three quarters of their ABP are attacking BP. Although high number of members and low average, they are doing pretty good for a rim alliance.-
Swim
#10
Euthanatoi
- A lazy increase of roughly 25,000 ABP. Half of them are Defensive BP. Their average points remain low.-
Sink
::::::::: GOSSIP :::::::::
​
How long has it been? A week now? Phew! Time flies man. Some alliances have grown double their sizes, others have emerged as new powerful continent dominants. Even other alliances have stopped being Rim alliances and have become CoRim alliances. Most of these have come a long way into the top 10 rankings, and even becoming the most aggressive ones out there. But... What does the future hold for them?
For this Issue we will be focusing on the CoRim alliances, but since they happen to be relatively many, we will be separating it in 2 issues. Ladies and Gentlemen I present you, "The CoRimmers" Part 1.
Alliance Interviews:
Rouge Trooper(Leader of Rouge Bullz)-
1. Rouge Bullz has managed to become a top alliance, yet there has been very little to gossip about your alliance. Please, tell us who you are, what you stand for, what is currently happening in your area, any new important events, etc. We want to know it all!

We are a bunch of noobs. This premade was ,at first, a part of AweShock (the premade in Naxos) when the marathon settings became public I couldn't wait more. I took some handful of players from the AweShock team and made this premade. We stand for QUALITY OVER QUANTITY. This is very important in RBz. Currently we are fighting the alliance Dragons of Ares (Note: We are fighting they are stacking). We to date conquered 4-5 cites and stopped 2 sieges. They HAVE NOT conquered any city and they stopped 2 sieges (one of them they didn't stop, the claimer recalled the CS but I don't want to give names cause I make him angry every time with this and don't want to make his name public). There is no new events going on here in O56.
2. How is the war with Dragons of Ares going? As of lately Rouge Bullz has gone a little down in the ABP ranks. Are Dragons of Ares proving to be difficult?

This war is going one sided as of now. We are conquering and they have their founder stacked with 481 biremes
Hope this changes in the future and they start fighting.
3. Does being surrounded by powerful alliances worry you? (Carte Blanche to the west, RYW and TSR to the north and Dreadfleet to the east)

Our alliance has very good relationships with RyW (currently pact alliances) and DreadFleet (currently a very nice founder to chat with in skype). RBz is in a very nice relationship with those 2. As for TSR well we AREN'T in a nice relationship (yes we helped RyW to defend some sieges against them) so that makes us enemies
We have no relationship with Carte Blanch BUT I will explain this better in the next question.
4. What are Rouge Bullz's plans for the future? Will you be expanding to other continents soon or will you just focus on O56?
We will ,after securing O56, go into O45 so that will make us get hostile against Carte Blanch and all the alliances in there. After O45 gets secured we will move into O44 and thus controlling the western side of marathon and our allies RyW ruling the eastern side. After this happens we will start conquering the rim with our back defended by RyW and vice versa.
A very eye-catching report, courtesy of Rouge Bullz
Apparently Dragons of Ares are only good at stacking. Further reports indicate that it's now gone into the 500 biremes! These boys need to stop protecting papa founder so much and start worrying about themselves!
mattr130(Leader of Dreadfleet)-
1. Dreadfleet as an alliance started developing a bit late in this world. Yet has managed to get to the top 3 position in the world point-wise. What are your comments on this?

I don't think we started off too late in the world, however we are not in the core. I am happy to see DreadFleet doing so well, the teamwork & participation is great here and wouldn't change a thing. We are number 3, not number 1 so its still a work in progress.
2. It's been a short infamous diplomatic history for Dreadfleet, hasn't it? What do you have to say about it? Mind to show us your cards?

This infamous diplomatic history comes from an alliance that broke the AGREEMENT(not pact) with us & we simply responded with destroying them
As for future diplomacy, I don't see it being a problem for alliances that actually know what they are doing because they realize this is a war game and none of us are here to sit around and play sim city
3. What do you attribute the rapid growth and success of Dreadfleet (IN TWO OCEANS!) to and why?
I find that the decision to recruit both in O65 & O66 from the beginning was what really kicked it off, we got some great recruits and those people have remained loyal to this day. From the moment our first player got conquest I saw a great deal of participation from everyone and I knew we would do well. Ever since then it has been a mix of Diplomatic decisions and brute strength that has given us the upper hand in O65 & O66, but most of all I have to credit the members in their ability to see the importance of working as a team & putting the alliance's needs before their own.
4. What are your plans for Dreadfleet in the future?
I plan on working with everybody here to get DreadFleet into the number 1 spot both point wise and ABP wise. I am looking forward to expanding past O65 & O66 and above all else work towards the World Wonders just as every other alliance is (Although it is a long time until then). Overall im looking to have fun and work as a strong team, as far as exactly where DreadFleet expands to will be decided when the time comes.
An interesting report, courtesy of Dreadfleet:
Looks like that is their daily meal. Tasty BP indeed.
I want them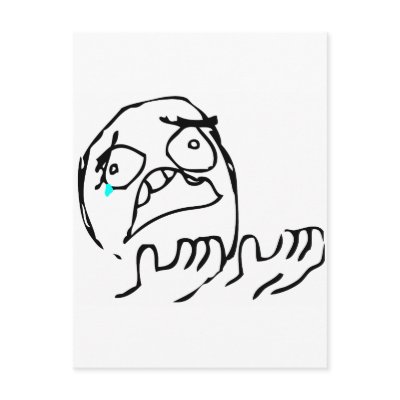 -- Continues on the next page --
​
Last edited by a moderator: