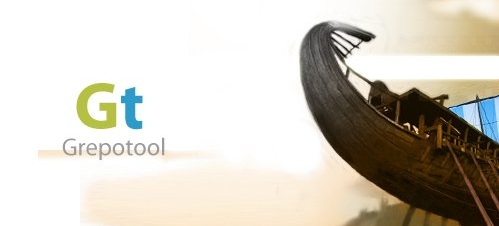 Hello Community,
I just recently created a new Grepotool which I am already sharing with the german Grepo community. It started out to be an interactive Grepo-Map with many visualization options but a growing demand for other features lead to its current state. Now, the tool is a map viewer integrating several features of Grepostats, Grepomaps and Grepointel.
You can use the tool to create amazing maps, to find ghost towns in your vincinity, to detect inactive enemys and to plan attacks.
The project is OpenSource and may be found at SourceForge:
You can use the following link to download the latest windows version:
Please extract the zipfile into a writable (!) directory or over an existing installation of the tool. After extracting the archive launch Grepotool.exe. Everything should work fine.
There will be frequent updates of the tool and it updates itself. I'm progging this alone. So I will be able to react faster than a commercial software producer but my resources are limited. The project still is in a beta state and surely still contains several bugs. Please help me improve it!
Features​
Freely scroll- and zoomable map of any Grepolis world.

By default, towns are displaied in the color of their ally. Mouse over a town gives some infos.

Navigation tables for Allys, Players and Towns. You may add Any of these to a Bookmarks list for easy finding. All tables are exportable to BBCode or in plain text format for post processing in EXCEL for instance.

You may select allys (hook the color) : This results in a political map. Example:

You can select single players by hooking the color. Towns of these players will be rendered in their own color and remain visible on the map even you zoom out.

You can add tactical info to every single town. Including the units. Diabhoil created several useful tools for the purpose of easily transferring infos from Grepolis into the tool.


Attack planing support: You may add towns to a my Towns list and define a slowest unit for that town. Once you got towns in this list, exact travel times to any other town are calculated automatically. You may add a town multiple times and assign different units or create several different lists. I always have at least one list for my attack towns and one for my defense towns.

Similar there's a Targets list to which you may assign suitable targets. Whenever you click on one of your 'my Towns', travel times from this town to all targets is calculated.

Once you found a suitable combination of source and target, you can copy it to a plans list for further editing.

At every program Startup, the program downloads the current world data (max once per hour) from grepolis.com. Next it actualizes a local database. Thus it it is possible to gather activity information on each player.

You can search for suitable victims by clicking on the search button atop the towns list. There you may search for towns in a certain ocean, close to the curent map center or in the vincinity of your towns.

There's a world info view, summing up some general statistics of the current world.
Have fun with it!
Kind regards,
Pete
Latest version can be found here:
https://sourceforge.net/projects/grepo-tool/?source=directory
Last edited by a moderator: