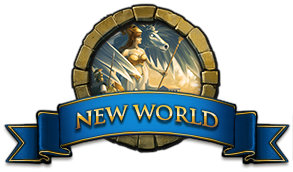 Dear Players,
On November 13th new world Methone will open its gates for battle. We invite you to join the wars on the world with the new Domination endgame.
In this endgame, the alliances battle for world domination. To do that you will need to think strategically, and hammer your opponents into submission until you can finally call the world yours. The main objective of the Domination is to capture and hold a high percentage of cities in the world. For more information about the new endgame head over to the
wiki.
This time around, we will give you a chance to play Domination using the Conquest style, rather than Revolt, for all those who have their preferences
World settings:
Game speed: 3
Unit speed: 4
Trade speed: 4
Beginners protection: 5 Days
Alliance limit: 35
Conquer system: Conquest
City Foundation Time: 12 Hours
Morale: Active
Endgame: Domination
We hope you will enjoy the new endgame! Feel free to discuss the new world in our
pre-world discussion thread
.
Best regards,
Your Grepolis team