Forum catch ups
Sereton said:

#9 The Alcoholic Empire(SINK)
Lilithka said:

Not a single word on the best fighter aka Praehelios?
whilst in the meantime....
Canby said:

Originally Posted by wheredevil said:

is coming going against TUS ?

Yes TUS are fighting Comings, Alpha, Holy Mortis, Black list and probably EN82 by the end of the week
Updates on
Tasty Butter Nutters vs Aut vin
Originally Posted by sereton said:

A nice war coming tomorrow...
Graeme0161 replied to the above said:

Well that didn't last long, gutted every war we have been in seems to last 24-48 hours.
Was hoping for a good war!
herefordgrl said:

Now, now...we don't know ALL of the circumstances. You all may be kick- wonderful (yes, we know you are), but what if they were under attack from more than one front?

Is it fair to continue to throw jabs without knowing the full story?

Salt in fresh wounds doesn't go far on diplomacy, nor does it boost you own personal character in the eyes of others...
TUS vs Alpha
sandip81 said:

Originally Posted by Chilluminati said:

You know you've been playing grepolis for too long when your alarm goes off in the middle of the night an your girlfriends wakes up and yells "SNIPE THAT BASTARD'S CS ALREADY CHILLIE" after which she falls asleep again and asks in the morning "Did those Usual Suspect bastards get ya yet honey?" in which I reply "Never darling, never"

Sounds like a whore to me mate,by the language she uses,you sure thats your gf?
TUS vs Comings
Coming vs TUS
Tea City said:

Correction-Cuddling Soon Group alone made 30 revolts in a pure distraction attempt to draw off support.
but we made a little change and sent some cs later:d
some 10 taken so far.
No biggie
.
Front line news from middle of the bashing zone:
Fluffernutters: ana perssons
ana perssons said said:

official?
wow, i 'd better polish my boots then. Will there be interviews? Photographers? What will I wear? Should i prepare a speech? A lunch? oh my....
Q: Did you manage to find the perfect outfit and the matching boots before the bashing started?
A: Of course I did. I went for the Docs, in floral for the Fluffy Factor, and the viking helmet to, you know, keep it real.
Q: If you put a rating the bashing: was it
a) Unusually alcoholic
-
not unusually so, no.
b) Irresistibly cuddly
-
Defo went for the cuddle.
oh wait, i read that wrong, I though you said cudgel.
Q: Does all this bashing ruin your fingernails?
A: Well yes, as a matter of fact, since i chewed them off waiting for those snipes.
Q: What more improvement on bashing could you suggest to the aut vin's?
A: Since they folded up their tents and left after we took the first 14 cities, i think my suggestions would have fallen upon empty space.
This months 'STAR' players are
Lilithka
GGrepo Hates- Simmers who believe that they are great fighters ( Praehelios :* ).
Grepo Loves - Defending against "grepo legends" (see above).
Secret of your good looks are: Nothing, I was born like this.
nightpitbull69
Grepo Hates- Violin crying players / alliances , its a war game after all.
Grepo Loves - Got to be the people you meet on your grepo journey for sure
.. cant ask for any more than some good old banta
Secret of your good looks are: No comment!
sandip81
Grepo Hates- Purification the spell.
Grepo Loves - Athena,she is my inspiration to this game.
Secret of your good looks are:-Bitter Gourd Juice
Brir
Hates: Inno support/Inno..
Loves: Being the underdog.. And surprising the boolays.
Secret of my good looks: U gotta be kidding, I got a face like a bulldog chewing a wasp!
Column
DameonThorn215 Message to LongCoat on Thus 26th Feb at 17:15
we are not giving you the satisfaction of that wonder so give up i dont care how many times you kill me ima come back over and over and over till you get so mad that it takes all of you to wipe me im only beggining so what you won this world brovo to you money players no talent but its ok like i said I got you guys dont worry
This months Chop's own
is:
TUS camp
SamuraiDragon said:

I'm sorry, you re-directed the sewers to your taps but now that you've opened it, you're gonna get flooded and drowned in it.
Rest of the world goes:
Word has fallen upon my ears that not everyone in TUS camp is a fan of poor Choppy. There is apparent growing dissension..... But as I have a soft spot for Choppy, I wouldn't believe a word of it!
The secret identity of
AnnaNina
. Who is she.... Someone whispered that she is not apperently, it's a well known player who has played in many worlds including Actium & Eubea. But why is she doing with BE boys is a really mystery!
Pitpoddle
Pitpoddle said:

Originally Posted by Brir said:

Oh and SS.. you are still red..

OH my god !!! run for cover he as a big Violin ... 16qibe.jpg
vs
Brir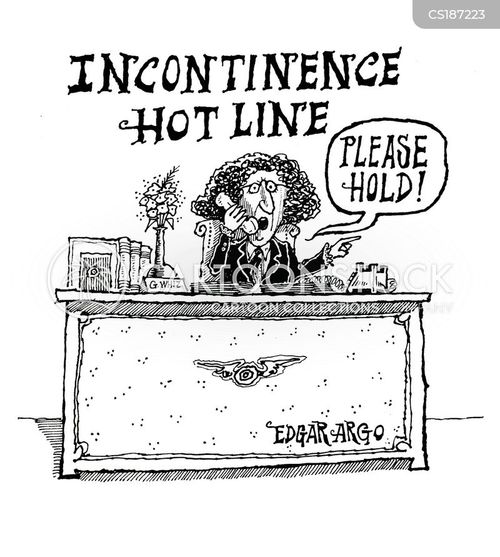 Brir said:

.. Crikey.. I better order more incontinence pants.. Because that statement just made me wet myself.. Laughing..
Last edited: