Well here it is folks. The next issue of my rushed and poorly written newspaper one day early?!
Anyway i hope you enjoy this issue and can we please for my sanity have a constructive conversation for like more than 9 posts?! please?!
The Pharae times - issue 4
​
Contents:
NONAME VS. Nightmares
Hell Hounds VS. Hug This
deep dive ocean analysis (totally not copying Rock5)
Nightmares VS. NONAME
​
So whilst the OP on hounds by Hug This took place so did a NONAME OP on the Nightmares family. Nightmares lost a huge amount of cities to NONAME who seem to finally be making a name for themselves after a lot of doing nothing (no offence). The current warscore sits at 48-9 in NONAMES favour. But, i decided to do an interview with Stannis-Storm to gain a better grasp on the situation (I also reached out to Amnesia to do an interview but that offer was declined. I fully respect the decision that Amnesia made in that regard).
Question 1: Your team has gotten hammered in the past few days losing a lot of cities to noname. what are your personal thoughts on this OP?

Answer: To be honest Ive had so much fun during the OP. I cant say the same for everyone in NOE but for me, and a few others we've had a blast. The BP we gained was great and our ratios were actually quite good. It is domination, not WW and opening 4 slots is always a good thing. Although it has been a while since ive had 100+ attacks incoming at once.

Question 2: Now that you have lost a lot of cities in 55 has your strategy been greatly effected?

Answer: To be honest, not really. It was obvious from the start that we wouldnt be able to push far into 55 especially being outnumbered. I was anticipating NoName to hit us hard as they arent fighting anyone else and havent had to defend much since Fiasco left. We have safer areas to expand into so for now we can work on filling our new slots and getting as much BP as we can from our 55 cities.
Im looking forward to seeing how things play out, the fight between Hugs and NoName will be a good one to watch in the future and when/if Mercs decide to start fighting someone I think there will be another interesting war.

Question 3: As this world progresses how might you attempt to improve your teams current situation?

Answer: We plan to move into safer areas, we have 64 and 65 to expand into and IA provide plenty of food.

Question 4: Summarise your views on every alliance in the top 12

Answer:

Hugs - Really strong team, dont think they can lose at this point unless they get bored of steamrolling everyone.
TF - Really good group of players with lots of experience but very defensive.
NONAME - Got some big hitters, until they get tested defensively though not sure how they will cope against the bigger teams.
Mercs - Dont know enough about them
Phoenix Blade - Same as TF
Hell Hounds - Seem decent but dont know enough to really comment on.
Crusaders - Seem quite organised considering their size, hopefully they do better than DOW did when Hugs hit them.
Now onto the actual meat of the story. As stated in the interview it seems that nightmares plan seems to be to retreat into the rim and prepare for bigger problems (such as the off switch of lights). But, is is obvious that this was a good strategic decision as NN undeniably has an iron grip over 55 with a bit of Mercenaries in the south west. Therefore to those people who just sit back with a pot of popcorn and watch this server burn this is probably going to be a very anticlimactic end to a war in which nightmares retreat and both teams just exchange minor skirmishes. in northern 55. Boring but best for both teams. Both of them have bigger problems that will descend in from the north
Speaking of those northerners:
Hell hounds VS. Hug This
​
As pretty much everyone noticed last weekend Hug This declared war on Hell hounds and opened with a brutal OP and a classic Thizzle MM which can be found here:
Hello there Hounds
A little week ago you attacked us together with TF and you know what they say. The north never forgets.
But hold up, let me back up a bit and introduce ourselves first. We are
Hug This
, the wardens of the north, the rulers of the 4 kingdoms the fathers and mothers of the hugs. Now with that out of the way, enough about us. This is all about you.
As you know the saying. Lannisters always pay their debt. Did you think you could attack us and we would just forget? There is a debt to be paid here.
So hide your chicken and prepare for some fun, because Winter is coming for you.
Once you are done having fun and start playing dead, im sure TF will have room for you as meatshields in the red keep. Until then, lets have some fun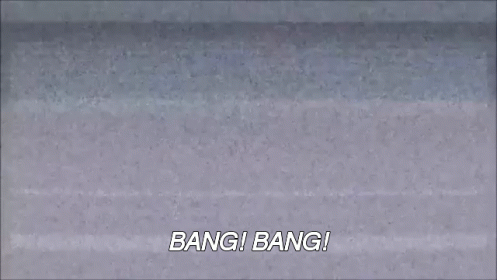 Yours Truly
The warden of the north, the Tata, the crasher of worlds. The off switch of lights.
Thizzle
Their is a lot to break down in this MM but i think we all get the general idea. Thizzle is here to Thizzle out our team (see what i did their?
). Now in all seriousness i think this OP shows that Hug This have gotten used to watching teams keel over at the first sign of trouble and join True Fear. I am not here to open that can of worms again but it is worth noting. But, i am not saying by any means that the OP was easy for Hell Hounds. They are currently sitting 26-0 to Hug This and whilst the losses may have slowed down since last weekend they are by no means in the clear. Only an idiot would think that Hug This is just going to let hounds continue their happy little waltz through this server.
But, something that may have been missed is that hounds did try a counter attack on Monday on Predator56. This attack completely failed but a hounds leader did drop this MM to Hug This:
Greetings Hug This .. May This Mail Find You In Good Spirts !
*Or should I say .. "Wardens of The North" ?? Still don't understand .. but of well I guess deep pockets have made certain people delusional ..
Let me introduce ourselves .. We are the Internal Darkness that knows no fear.
We are the Guardians of hell and you have awoken the beast from its slumber .. we are spawns of hell .. we are demons .. always walking in darkness .. we do not feel winter .. snow, ice, and winter does not phase us .. it melts before the feet of our infernal greatness ..

We are not True Fear .. or should I rename them In Fear ??
You attacked us and put your foot on the door step to hell .. we bite back and will tear the foot off your body .. we know no fear of gold users who are in reality average players with deep pockets ..

Even though I give you props for the op .. top notch if I might say but it does not really matter to us .. we will fight to the last soldier, player, and city, last spell, ship and even breath.
- With that said just realize the Blood Bath has begun and shall not end for some time.
The Organizer Of Darkness,
kid kota
Whilst, this counter OP was a complete and utter flop on every level i think it does show that Hounds have spirit (I was going to do a life of Brian quote but could not find a way to fit one in
). I also think that judging from the compliment thread that their is a lot of respect to both teams from both sides. This is certainly a war to watch; make no mistake.
On a personal note: I am immensely proud of my team for fighting so well even if we did lose some cities and immensely happy that we have seemed to earned the respect of Hug This. It was one of the worst things ever to be locked out of the action due to my VM and knowing my luck it will probably happen again. I have done my best to do this article from a third party viewpoint and if you think i am being biased please let me know and i won't go into as much depth as i have in this article.
​