Grepolis Team
Changelog 2.180
Dear Community,
On Wednesday January 23rd, Grepolis will be updated to version 2.180. As always there will be a short downtime while the update is applied.
Summary
With this update, we introduce changes to the World Wonders calculation based on world size.
New Features and Changes
We decided to make some adjustments to the World Wonders endgame starting conditions, to try and give a more dynamic feel to world's based on player activity:

The initial requirements will be unchanged (250 million at 6 months)
If the requirements have not been met at month 6, the reduction in points will take in to consideration activity on the world, and calculate a new target
If the new points requirements still have not been met by month 10, they will then begin to be reduced every month (30 days) based on the difference between sum of the top 50 alliances, and the current target
For a detailed explanation, please check out our updated Wonder Prerequisites on the Wiki
The world selection screen will be improved to include a table with world settings, which will standardize world description across all our language.

This change will come in two steps. First, a table with the settings will be added. Then, we will need to remove the old descriptions. So it might happen that you will see double description of the world for a few days after the update.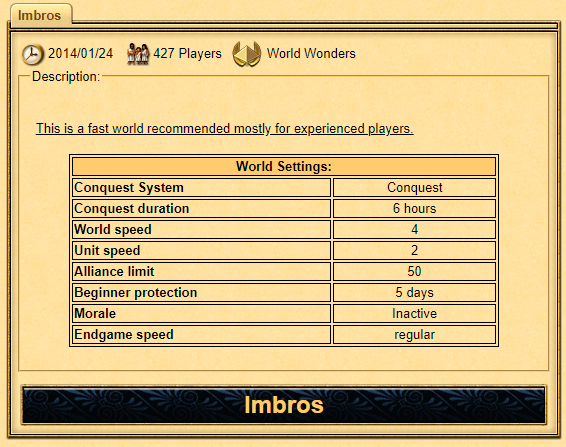 Bugfixes
Opening a report from within a message should now always update the "unread" state on the reports window.
The number of available units should always update in a new command window after units returned to the city.
The incoming support notification in the bottom right will now always disappear after a support command was cancelled.
The buttons for interacting with a World Wonder were missing from the WW overview window.
The resources for the next upgrade level for a World Wonder should be now below the progress bar, not inside of it.

We hope you enjoy the update and would love to hear any feedback you have
here
.
Best regards,
Your Grepolis Team

Last edited by a moderator: