WWs have been upon us for a few days now and I thought some of the new players and noobs need a walkthrough on what's going down to help them understand the dynamics of the game.
What Are World Wonders?
Now I'm not talking about the Great Wall of China and the Taj Mahal kind of wonders. Here in Grepolis we only recognise the original 7 not the mainstream 7 which are:
The Great Pyramid Of Giza
The Hanging Gardens of Babylon
The Statue of Zeus at Olympia
The Temple of Artemis
The Mausoleum of Halicarnassus
The Colossus of Rhodes
The Lighthouse at Alexandria.
These are basically structures old leaders (mainly due to short man syndrome) felt the need to build great and extravagant landmarks to obviously compensate for something they were lacking. The statue of Zeus being exempt because Zeus is a bad
Inno brought these in because well hey who needs to win a war game by fighting when you can show how great you are by building big structures because that's what a true leader would do.
How do you build World Wonders?
Simple all you have to do send resources to a WW site.
Well actually not that simple because to have the site in the first place your alliance must control every city on that island (not to mention that not all islands have WW sites).
Then also you have to wait for it to level after triggering the right amount of resources that are required to make it go to the next level which range from 200,000 of each resource at level 1 to 23,800,00 of each resource at level 10...and depending on what speed your world in this amount may be the same or multiplied.
Then there is also the fact that adding favor to your WW can speed up it's leveling.
But you must have at least 400 favor from each god to do this.
And you can only halve it's completion time.
...ok may it isn't that simple
But at least after you do all that work you get a nice world wonder
...unless of course another alliance built their one before you as there can only be 1 type of WW in a server
The Who's Who In Cythera



The Popular Kids (Moderated Infection/Infected Nation)
Typical cool kids at school who always go out partying and do trendy things and it just seems that they are unfairly always at the top no matter how much harder than them you work. Appear to others like they are all friends yet spend most of their time gossiping about each other's clothes and "totally last season" expensive sports cars.
Any one who has seen Mean Girls know what these people are really like with weak relationships (as if they've only been friends for a week) and secret motives against each other...but don't worry their swag will help them prevail.
The Jocks (Dwarfs)
The group who are always high up in the ranks but never the top. This causes enrages them and so they bully the poor nerds which in Cythera really are small (below 100k points) alliances and inactives.
"
That will teach them for being smaller than me
" ~ Navalus
Since they lack in social skills and intelligence they use their strengths and manpower to make up for it and grow into large players with the help of steroids (in Grepolis we call these drugs "gold") and in a short period of time they boom into gigantic players and no longer need the
gold
anymore to grow. If you are smaller than these guys do as they say and hand in your cities or face constant wedgies...and the occaisonal dreaded Bireme attacks
The Towel Boys (Oceans Veterans and The Battle Show)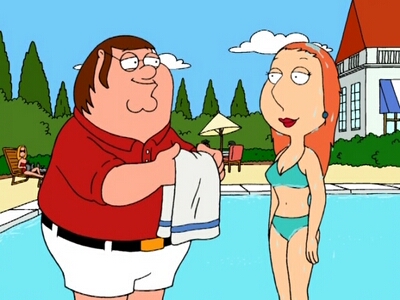 Basically the losers who have no chance of going far in the world and decide to be servants to a superior figure.
These alliances lack what we people call a back bone and feel the need to just kiss the feet of their oppressors and be thankful that they have not been rimmed yet.
They claim to be loyal but as soon as a greater force arrives they will be leaving faster than Spain in the World Cup to join their side.
Not much admirable things to say about them.
The Hipsters (Bunch of Trolls)
"Argh WW sucks Inno, stupid game makers"
"Simmer's Crown"
- Just a few things these people like to say. So turned off by the end game stage they rather go to Starbucks as a group and debate how mainstream and uncool WW is.
The have decided to stay out of WW completely and not even build them, maybe because they are only 25 of them and they are the 7th ranked alliance? No definitely because WW sucks big time.
Boycotting WW like hippies protesting Vietnam when the decision makers have made up their mind already.
*If you didn't make this list then just presume that you are in fact a loser/nerd and I don't waste my time of dorks.
​
Winners' Prize
The best part of WW is the insanely amazing reward you get to your profile. A crown. Yes you heard it a year (or more depending on your world's speed) of hard gaming is rewarded with an animated crown which you can wear on your profile with pride.
Except that even noobs can wear crowns if they were in the winning alliance but no one knows that because the crown is so shiny it distracts them from thinking properly. Smart move Inno.
You also get an Title and Profile reward: "Master of [your server]" if your alliance made 4 out of 7 WWs first but if you really want to be known as a 1337 pro then you need to get all 7 WWs and the title "Ruler of [your server], Trust me the difference of 1 word is a huge one and it especially helps you get some hot girls (if you point it out on a date they are practically head over heels for you instantly) and you can take my word for it...I mean seriously, who comes on the internet and tells lies anyway
Finally but not least you get a 10% larger favor cap to use in another world
IKR but it can only be used in Hero Worlds.
...But don't worry you can still use it.
I mean it's not like Inno are gonna stop opening Hero Worlds
I mean what are the chances.