BLACK SAILS XIII are a crew of self named '
pirates
'. they are notorious for running out onto the edge of a world, setting up a core there, and from there, they
randomly and relentlessly
spam everyone and anyone
. They send minimum pop LS attacks from the edge of the world to each of a players cities. It usually takes a couple days for the spam attacks to land and later in the world it will even start to
lag grepo
for the victim player while being spammed. The object is to annoy random players until they lash out, at which time they will try to
exploit the player's frustrations
to get them banned or they
quit the world
and maybe even
quit the game altogether.

They have done this on
several worlds
. Carystus, EN103, was the last. They set up in o09 and grew to top 100 and better size and spammed the world with constant streams of 300+ spam attacks on a single player at a time. Inno allows this unethical play because it is technically within the rules.
It IS unethical play
though and it
degrades our grepo community
on a whole. It further dwindles the number of grepo players willing to stay and play seriously.
These 'pirates' have begun to dig themselves in on the edge of Istros in o99.
They intend to spam all of you in this world
. Your misery is fun to them. They started out in o45 in a small tight core, right next to..... Written in Blood. So close, in fact, that
they look like a sister branch of bloods
.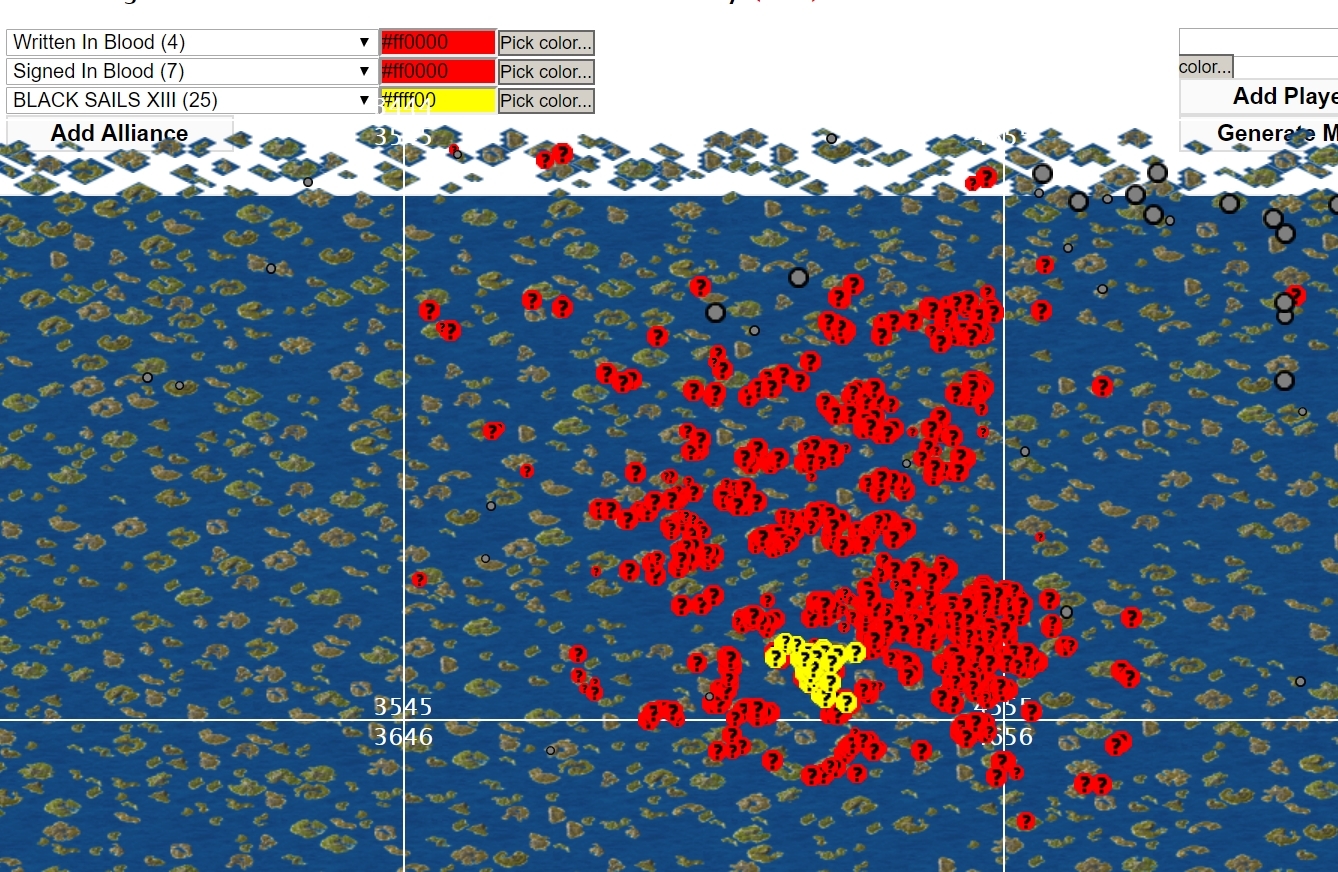 I had some conversations with blood leaders on the subject. Here are some quotes from those convos:
"We had them spam us all last world , Players attacked 24/7 , they dig in and gold like hell."
"They ware you down and dont stop.
we had them in 45 and two others in ocean 25 and some in ocean 9.
They gold and stack from there far cities they are like fortresses. the more you attack the more spam attacks you get, it never stops"
you can see by these comments that blood leadership knows all about these 'pirates' and what they are up to. Bloods leadership would have us believe that they are leaving BS alone because..
"The spammers as you call it haven't spammed us and are not growing in our ocean. They have moved on."
"They have no fight in 45. Their not in 45 for war, as you know they move to the rim. What they do from there is their business as long as they don't spam us, at that point then it would become an issue."
While their true motives can only be known to themselves, bloods would have us believe that they just don't care about anyone but themselves. sure, most alliances should have this attitude in
MOST
scenarios...
just not this one
. They understand the gravity of letting this go on, as shown above.
you can see the quote on the BS alliance profile...
"Pirates for hire.
If you do not hold a contract with us your flag is red."

So according to BS profile, bloods should be red.....unless they hold a contract with BS??
Is this the reason bloods have BS on a "DO NOT HIT" List??
Bloods have laid claim to o45. So why then does the spammer team Black Sails get a free pass??
Did they 'contract' with BS, direct them to a safe location where they can protect them, so that BS can jump safely to the rim to
spam enemies of Bloods??
or
Are they just cowards?? afraid of the wrath of the spammers
..... You decide.