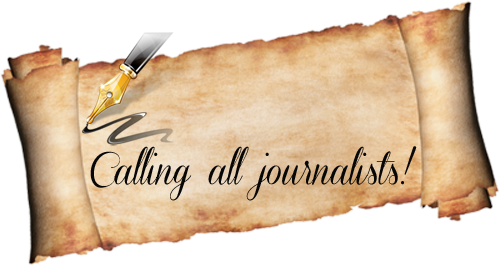 The Comp
Hi there folks,
This is a nice and simple competition to see who in Ialysos is a budding journalist and can write the best Newspaper! When writing this newspaper keep in mind it must be a NEW article. Be creative, think outside the box!
You will have 7 days to put together the best newspaper that you can. There are some examples below:
Examples:
Example 1
Example 2
Rules:
Only one entry may be submitted per user.
Must be a new newspaper written for this comp.
Entries must be PM'd to me.
Authors must remain anonymous until the voting stage is complete at which point they will all be revealed.
Advertisement of specific pieces or vote rigging of any nature is prohibited- This includes in-game!
How Will It Work?!
Users have seven days to submit their entries. If there are too few entries - the competition will not go ahead with under three submissions - I will extend this period at my discretion. You will be informed in this case.
Once the submission phase is over, the entries will be put up for public voting. They will remain anonymous until the voting period is over! In the case of a tie, this period will either be extended or a new poll will be made, consisting of the tied entries only.
Prizes:
The winners of the poll will receive:
1st - 200 gold
2nd - 100 gold
Competition Dates:
Entries Start: Today! (2/14/14)
Entries Stop: 2/21/14
Voting Starts: 2/21/14
Voting Stops: 2/24/14
Winners Announced: 2/24-25/14
Lets see if we can get some entries here