Read This First
:
This issue has a bit of propaganda in it. I'm experimenting with a new style of writing and it will be a mixture of propaganda and facts combined. It will be the only issue I'll be doing this kind of style. However, if you do like this type of writing, I'll be glad to do so. After all, the readers have a big influence on how I do my newspapers.
News You Deserve to Hear
Made by Rock5
​
In This Issue

~News
~Obituary
~Athena's Records
~Game
​
News​
News#1
Venominium was created on August 13, 2014 by Venomous D, also known as draganaxx on the external forums. The alliance landed in O44 and was a closely knit group of players. However, there were also other alliances that unfortunately landed in Venom territory. There was an alliance called "Kingdom of Heaven" that wanted to NAP with Venom. So the leaders agreed. Less than a day later, an attack had landed on a Venom city and immaediately a war against Kingdom of Heaven was declared, and soon afterwards, a few of their cities were conquered.
Now here is the current score:
| | |
| --- | --- |
| Venominium | 19 |
| Kingdom of Heaven | 0 |
And so with 19 conquered cities, they are slowly being driven out of O44.
And here's a map of Venominium and Kingdom of Heaven fighting:
red=Venominium
Yellow=Kingdom of Heaven
...
Venominium decides to go out for some farming however Venom accidentally slipped in a CS...whoops and the CS decided to land in an Ocean Veteran's harbor.

And the player ghosted. This was News #1
​
News #2
Ocean Veterans is an alliance that is famous for being very close to winning the world. Now they have landed in EN80, NorthEast (O54). There mission? Farm their ocean. They have begun conquering cities from Legion XIII and Co. This table below shows the stats of the war.
| | |
| --- | --- |
| Ocean Veterans | 13 |
| Legion Family | 0 |
But Cbenny says,...
The map below shows the alliances Legion Family and Ocean Veterans.
Red=Ocean Veterans
Yellow=Legion XIII Family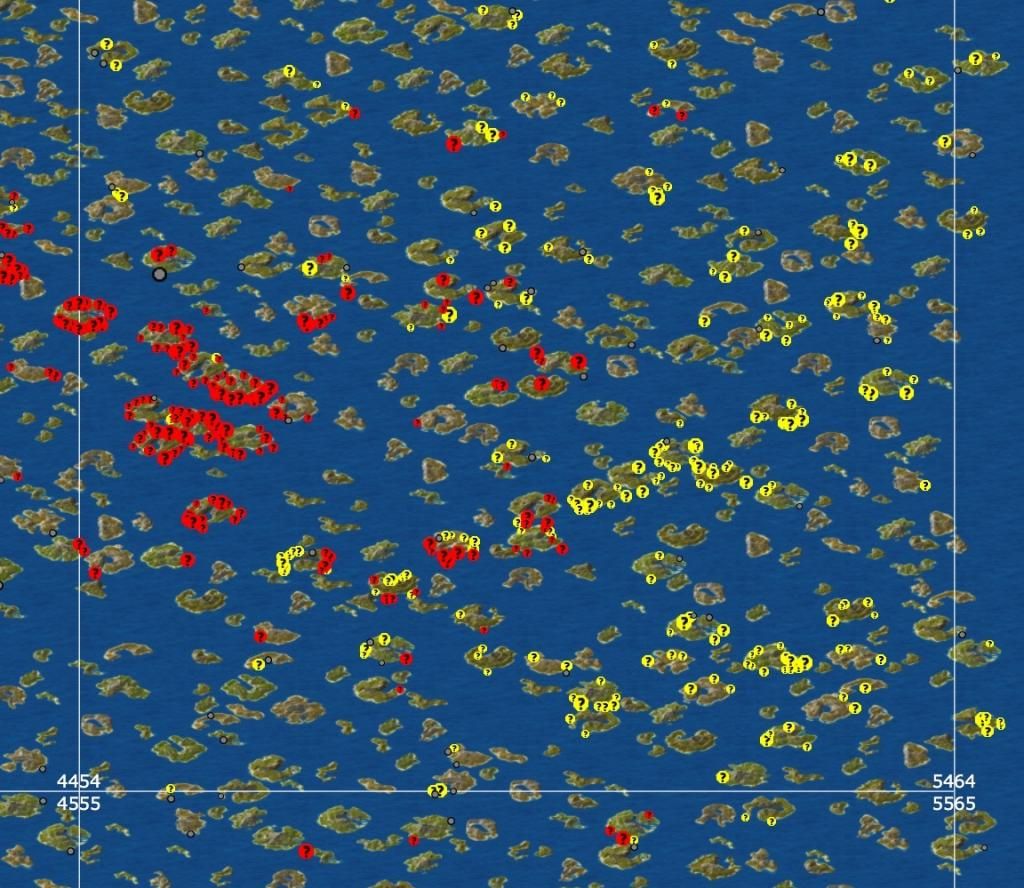 And that's news #2​
News #3
Big News! Gummy Bears and Jack Daniels decides to team up and destroy War Wolves. Will they succeed? Let's find out.
Gummy Bears~ Rank 14
Jack Daniels~ Rank 12
War Wolves~Rank 5
Gummy Bears and Jack Daniels have teamed up against the alliance War Wolves and the war is located in O53, which is on the rim. Gummy Bears takes cities from War Wolves however Jack Daniels loses cities at a even faster rate. This is the current stats so far
| | |
| --- | --- |
| War Wolves | 16 |
| Gummy Bears & Jack Daniels | 4 |
When asked whether or not they think that GB & JD are working together, one of their members said:

So far, War Wolves is currently winning in the war. So when I asked the same member of the alliance whether they would wipe both of them off the map, he replied:
This is a map of the Alliances:
Red=War Wolves
Yellow=Gummy Bears & Jack Daniels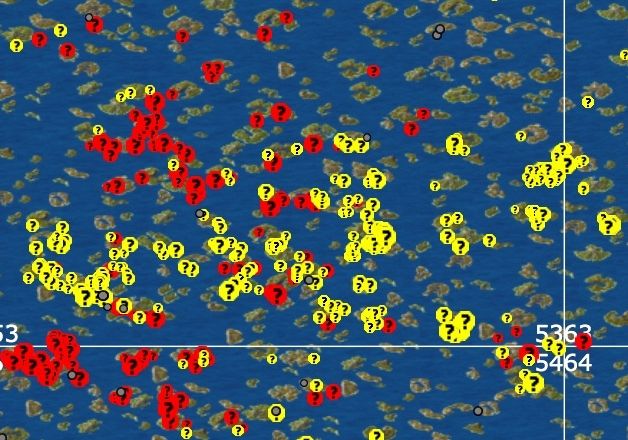 This concludes all the news in this issue.​
[hr][/hr]
Obituary
~Legion XV
~The Smilodon Fatalis
~Greynarl the Destroyer
~GoldLemur
~SmellTheCoffee​
[hr][/hr]
New Tool: Athena's Records​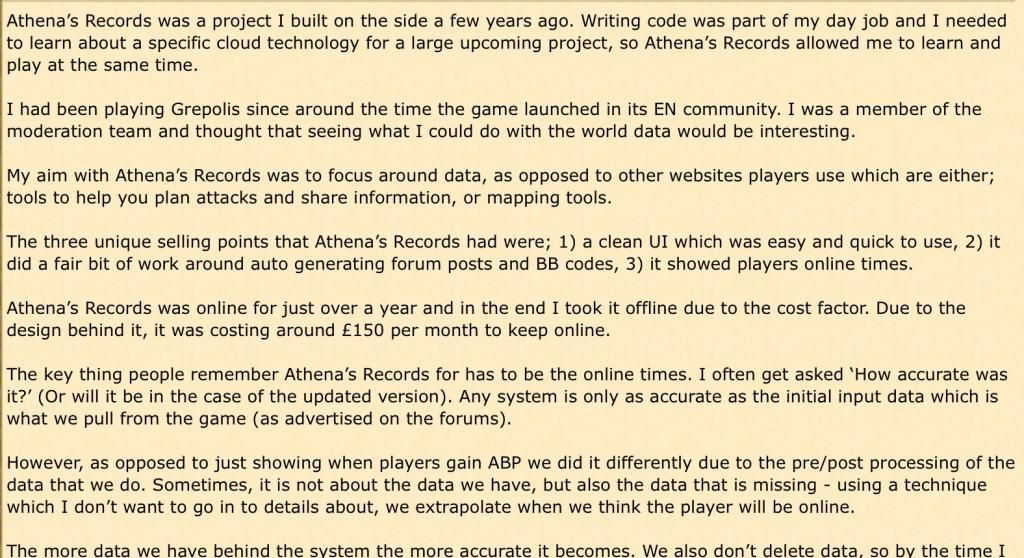 [hr][/hr]
Game​
Last Issue's Winner: Druvi
Reward:
1000 wood

Proof:

1.)Wlodziemier
2.)
3.)Sad--Panda
4.)supermario95
5.)Grimiore Heart
6.)Anthonest
7.)Civecnavi
8.)ZalzagorDragonLord
9.)DoomsdayKing
10.)Joseph Neives
11.)Mungus
12.)SirNoelRules
13.)Bond 007
14.)Greed the Avaricious
15.)Jdc400
Reward:
Hmmm, I believe it's another...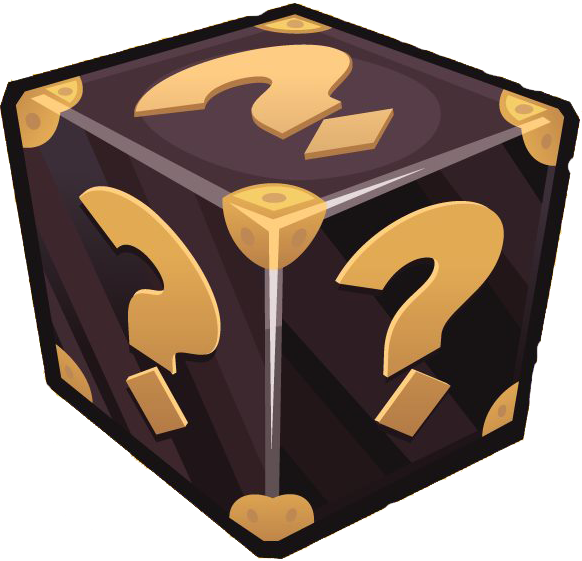 Thank you for reading this newspaper. If you like this style of newspaper say so below. If you have any suggestions or comments, comment below. + rep if you like this newspaper
​
Last edited: