Hmmm, what should I start with? I guess I will tell you what informations I gathered, about the mighty
Move.
or should I say
Wreckshipper
? Ohhh yeah, you've got it, he is
Wreckshipper
from EN125, yes that world that BS will win because this "great" leader refused to sandwich BS with Gorillas and GangSta in the begining of the game, and ruined anyone chances to win against BS. Now it's not BS's fault, they played impecable, and they are far better than SW, sorry guys you won't win. Not with Move. as founder. If you want to prove his identity, you can simply go spam him there, or say something good about BS. This will trigger him.
I promised you that in this post I will talk about two things: the most shameless alliance ever and the most untrustworthy player ever. I choose to talk in first place about my "dear friend"
@Trist3
, the founder of what he calls now
Stooges
, what a st*pid name (in my opinion),. But let's talk about him more, who is him? what does he? what he knows? how smart is him?
I can answer with just 1 word to all that questions,
nothing.
Let's answer separately.
1.Who is him? He is literally
nothing
, just a small quanitty of matter, that thinks if I was agree taking him aboard he is someone. No dear, you are literally nothing. Everybody from Teos knows you are just a backstabber, a leaver and a man without character. Everyone in this server will know how you really are. Time pass, but you will never ever change. You will continue to be the same man, as ever. And whoever is going to trust you, will end up like me, like others you backstabbed. You are a liar that doesn't deserve respect. Respect is for humans, but if I call you animal, I will insult animals. You are special, in a bad way.
2.What does he? He does
nothing
, nothing but crying about how we lost 1 city, about how no one listen to him, about being complexed how insignifiant he is. How much time I was in the same alliance with him, he only found a way to be against with any plan, with anything. If this is your super-power then you should be very unlucky.
3.What he knows? Pffff I can spell the word
N-O-T-H-I-N-G
, This is incredible, he didn't knew anything that happened in alliance, I was literally slacking for weeks because my job, and I still knew more about my own team mates than him. How can I ask him about other players? How can I ask him anything about dimplomacy? How can I ask anything about anything? You are lucky your body breath by reflex. You got the idea, I won't continue.
4.How smart is this guy? I think he has
nothing
in his head, and he has a had only to wear a hat. Why am I telling you this? Look logic, he found out a st*pid reason to backstab me and then he cry about loosing after he divided the team in half. Yeah, big boy, smart move, but I know what you can do better than this. You can definetly, go hit the ghost button, change your name, change your identity and move in mountains and live as a tree. Because being a tree is the perfect job for you. Even so I have my doubts about you being good at anything.
Yes,
@Trist3
is the most untrustworthy player so far! He won this award in Teos and he is going to win this award in Pseria too! Congrats man, I should have never trusted you.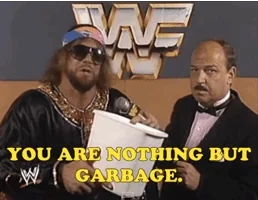 @Lethal-Bacon
or any other player that played Teos or any other world with him can confirm it.
And here we
Move.
to the next section of this thread. The most shameless alliance award goes to ....... Check Mate!!!!! Congrats you did it.
After all the denying your pact with Nemesis and cooperation, and everything, I still found out some evidences about your pact. It's not like anyone can stop you now. Please thanks to
@Trist3
for the good job. Someone that I would like to thanks, shared with me your exact actions, that confirmed all my doubts about you.
First of all, how do you explain this?
This is the link for their indexer script if anyone wants to install!
https://grepodata.com/indexer/zmi293g4 - This is their GrepoData indexer page!
Truly shameless, lying about your pact, but I can't really blame you. You never knew, but Animal Farm have a nap or was in talks about a nap with them. Everything started around the time Gilles left the game, here Animal Farm players can tell everyone if this is true or not.
But what this pact means? This pact means the end of this server, 30 players will win and 30 players will support the other 30 to win lol. So Nemesis and Check Mate players who is going to win? Who will be the master and who will be the slave? You two are kinky and shameless.
But how anyone ever could tought about they are not pacted look at their cores, they are basically in unity lol. And they never fought. Even they have cities in eachother core. Green is Nemesis+Retribution
White is Check Mate
But this is for Animal Farm, that never thought is true what I said. Or at least they never wanted to face the reality, even they are strong they can't compete with Nemesis and Check Mate alone. And this is exactly what is going to happen. Congrats! But you have no fault here. Actually it was just Move. that lied to you, again and agiain and again. You just did what you thought it was better.
So the shameless alliance award go to Check Mate for lying, for having no word, for manipulating others! You are no worriors, you are cowards with money. And no, no I don't blame the gold abuse, I encourage everyone to use as much gold as they need. But if you gold a nuke and don't bother to time you are REAAAAAALLLLLLLLY EXTREMELY ST*PID! And you don't have the right to name yourself not even a grepolis player, you can name yourself a grepolis clown.
​
I really enjoyed making this thread because I still think everyone deserve to know who is
Move.
!
From Papa with love!